Our Meals in Dubai
I guess it is finally time that I get around to writing something about the food for this journal of ours.
It feels as though there is always something to be distracted by or something to do that has kept me from writing. But now, a month into our travels and sitting in a lovely garden overlooking the Isle of Capri is probably the best time to reflect a little. Plus the little one is being supervised by her grandparents.
I keep wondering where to start, perhaps the beginning, though I may at times jump around a bit…
Alistair has already touched on one meal we had in Dubai, and there are a couple of pictures of our 'lunch' of cheeses, dips, bread, olives and beef deli goods. As well as, the mini baklava and stuffed dates that were prevalent everywhere, perhaps because it was Ramadan.
As we had that early flight to catch the next morning, we decided to stay in for dinner and order room service. Whilst Alistair ordered a pizza to share with Eleanor, I kept to a more traditional meal and ordered a cold mezze plate.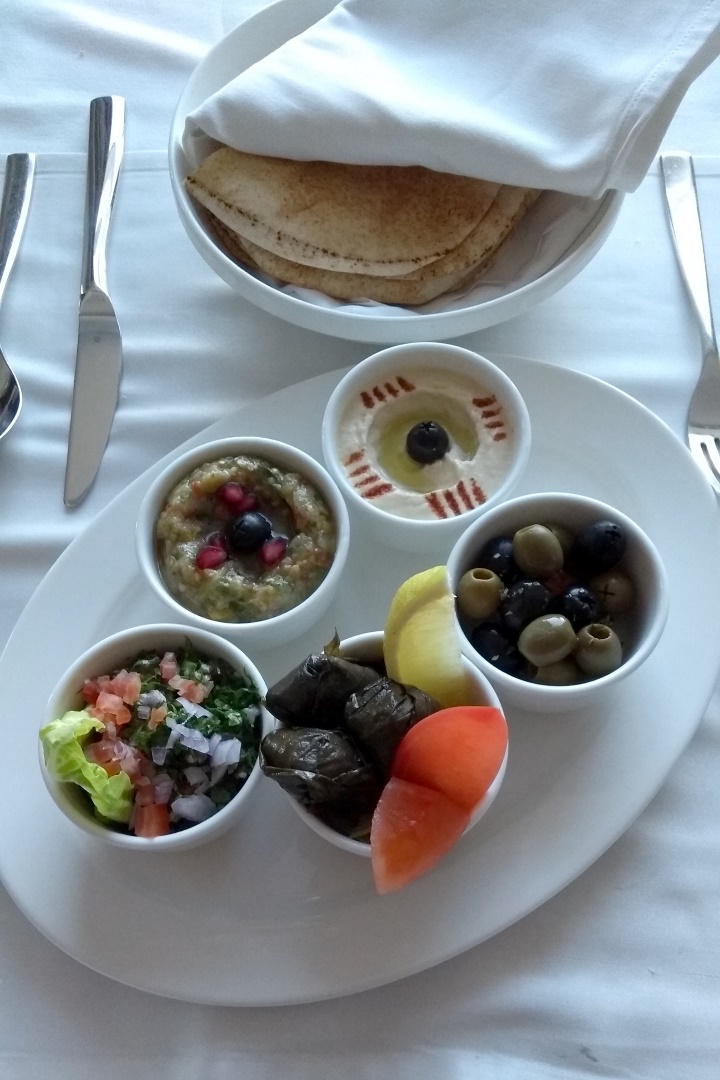 Breakfast the following morning was just as traditional, but as we had such an early flight, we had it at the airport at an Arab Restaurant. Eleanor wanted soup, so we ordered her the lentil soup, but Alistair and I ended up having most of it, whilst she enjoyed my Zatar Mannoush instead.